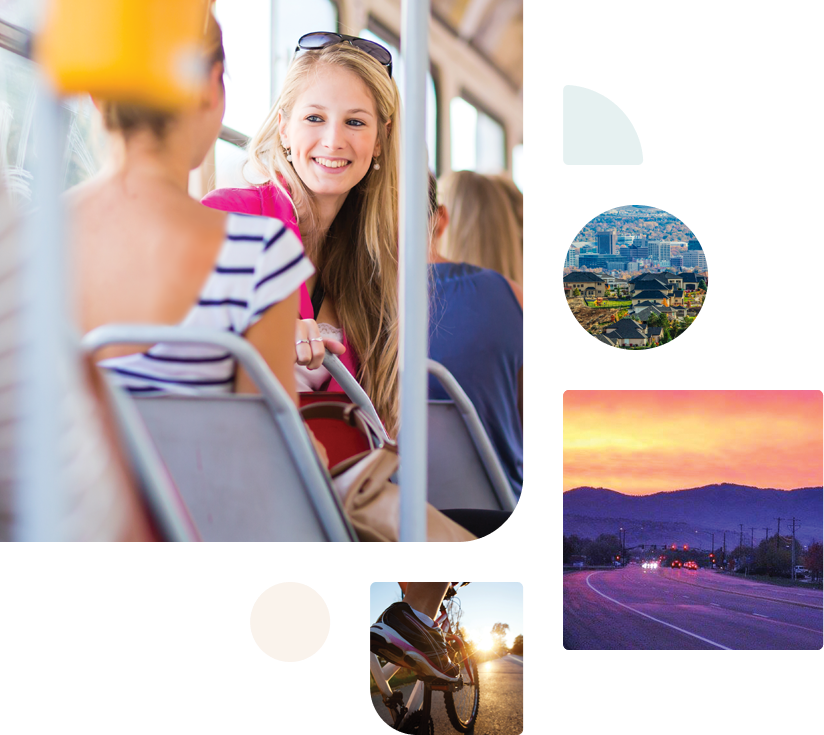 2050: A LOT CAN CHANGE IN 30 YEARS
Welcome to Communities in Motion 2050 – the regional long-range transportation plan for Ada and Canyon Counties, Idaho.
Its purpose is to ensure that Ada and Canyon Counties' transportation system supports regional goals and provides people choices in how and where they live, work, play, and travel, to 2050 and beyond.
This web-based plan allows you to easily find the information you care about without having to wade through a large document, while still providing access to all of the technical details when you need them.
This plan was adopted in December 2022, and replaces Communities in Motion 2040 2.0, which was adopted in 2018.
What do I really need to know?
Don't want to read any further than this web page? Remember these five things.
1. There is a plan (and this is it!).
Transportation projects don't just suddenly happen. It can take years, sometimes even decades, to identify needs, secure funding, and plan for a project before any dirt is turned or equipment is purchased.
2. The region is growing rapidly.
COMPASS anticipates a population of nearly 1.1 million people in Ada and Canyon Counties by 2050. That's nearly 300,000 more than in 2022.
3. Transportation is a means to an end.
Transportation projects are planned to meet identified needs, improve safety, adapt to growth and changing demographics, and provide options for getting around.
4. There is not enough funding to meet transportation needs.
The region is $193 million short of meeting transportation needs each year to 2050. Tough decisions are made about what to fund, and what must be left unfunded. Some important regional projects are left sitting on the shelf due to lack of money.
5. This plan affects YOU.
Planned projects, unfunded needs, and how we pay for them all affect your safety, your health, your wallet, and your quality of life.