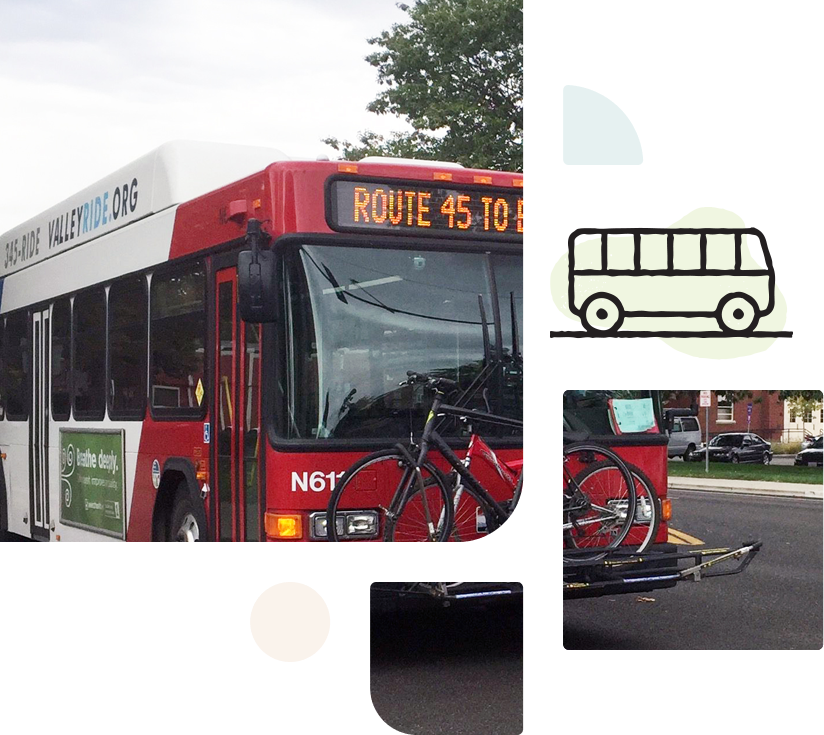 Public Transportation
Has the high cost of fuel got you down?
Would you like to take a quick nap or check email on your way to work?
Does driving on slick winter roads leave you cold?
Would you like to see fewer vehicles on the road with you?
Do you get stuck in rush hour? Would you rather not?
If you answered "yes" to any of these, it may be time to consider – or reconsider – the benefits of public transportation.
Investments in the region's public transportation system can reduce congestion, save money, and expand mobility choices for everyone.
Unfortunately, however, the funding outlook to expand, or even maintain, our public transportation system is grim. Idaho does not have a dedicated funding source for public transportation – that is, there isn't any sort of tax that pays for public transportation the way the fuel tax pays for roads.
This means that funding our public transportation system is left mainly to local jurisdictions, competing in local budgets with other necessities such as law enforcement, fire protection, parks, and more.
However, that does not mean that COMPASS is simply sitting back and waiting for funding — we have been proactively planning for a public transportation system to meet future needs as conditions change.
What would the 2050 public transportation system look like?
Plans to expand public transportation to the year 2050 include both funded and unfunded service improvements. Future services include high-capacity bus service along State Street, more frequent bus service throughout the two-county region, and eventually high-capacity transit between the Cities of Caldwell and Boise.
Some of the bus improvements, such as high-capacity bus service on State Street, are partially funded by 2050, but the majority of the other improvements, including large portions of the future bus network and high-capacity transit between Caldwell and Boise (regional rail on the Boise Cutoff alignment as the locally favored option) are unfunded. Unfunded bus system improvements have been prioritized to focus new or additional funding on the most important improvements first.
The concept for a regional rail system along the Boise Cutoff alignment between Caldwell and Boise is based on the results of a 2020 study and three public surveys to determine public preferences for future high-capacity transit. It is reflected in the Communities in Motion 2050 Vision to inform plans for future land use along the corridor, but still needs further study to refine costs and benefits, analyze potential environmental and other issues, and look again at other potential options in light of the additional analysis. This future system is unfunded, and due to the need for additional studies, has not been prioritized with other future needs.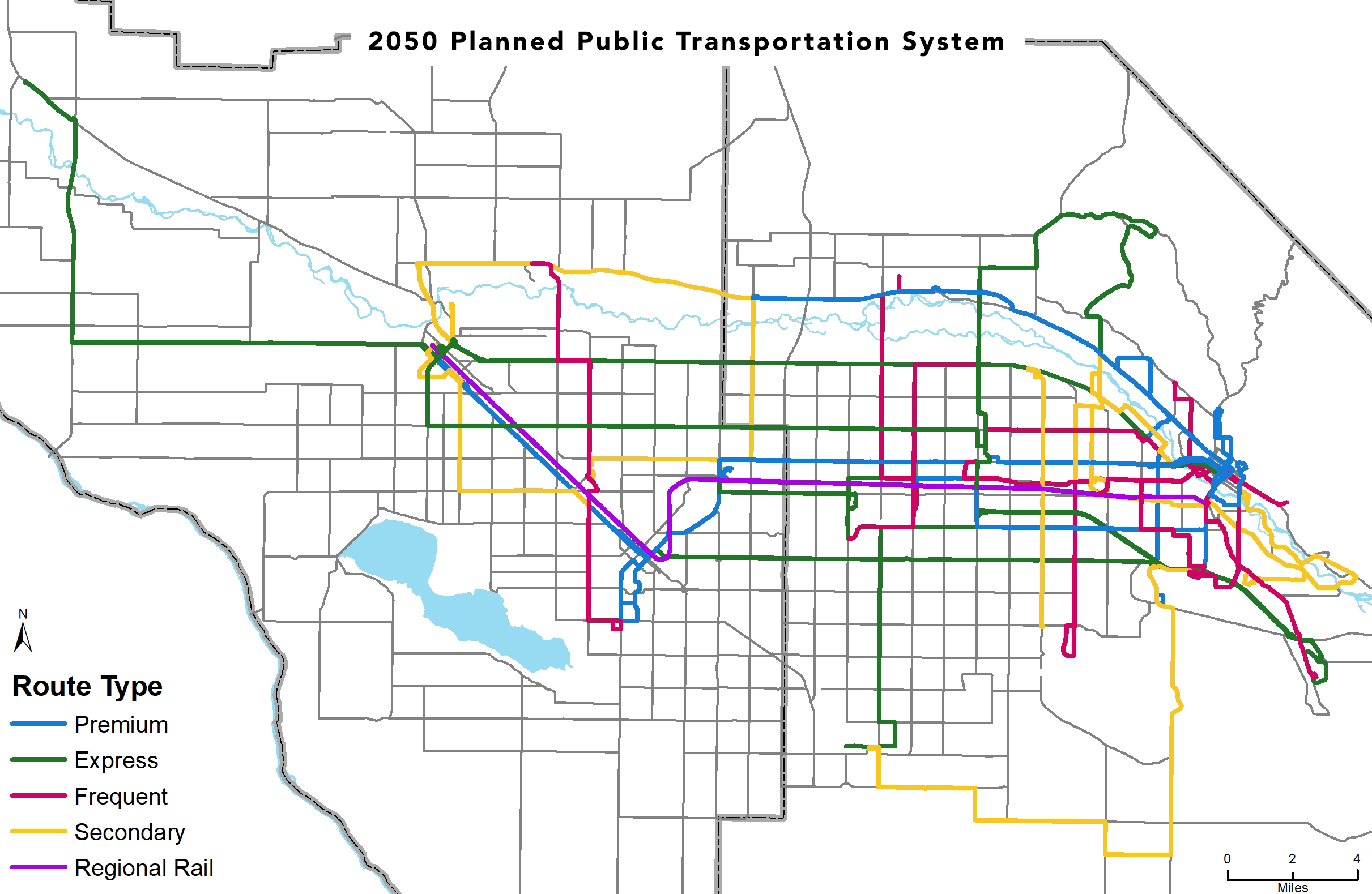 What are the benefits?
Public transportation provides benefits beyond simply getting people from "Point A" to "Point B."
In fact, it helps fulfill all Communities in Motion 2050 goals: