Transportation Safety
Improving the safety – and security – of our transportation system is one of the primary goals of Communities in Motion 2050. COMPASS wants everyone to get home safely every time they leave home, no matter how they travel.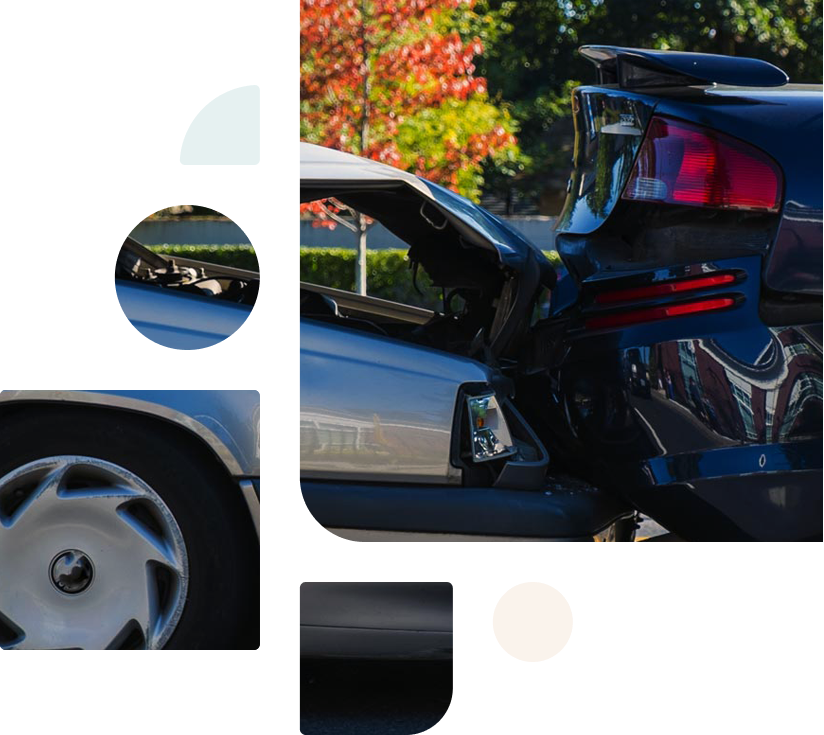 Transportation safety and security are similar, and the overall goal of both is to get people home safely. However, they are distinct:
Safety is protection from unintentional damage or destruction caused by accidental or natural events.
Security is protection from intentional damage or destruction caused by vandalism, criminal activity, or terrorist events.
COMPASS works with other planners, as well as engineers, emergency responders, and law enforcement to proactively identify and minimize risks to public safety and security.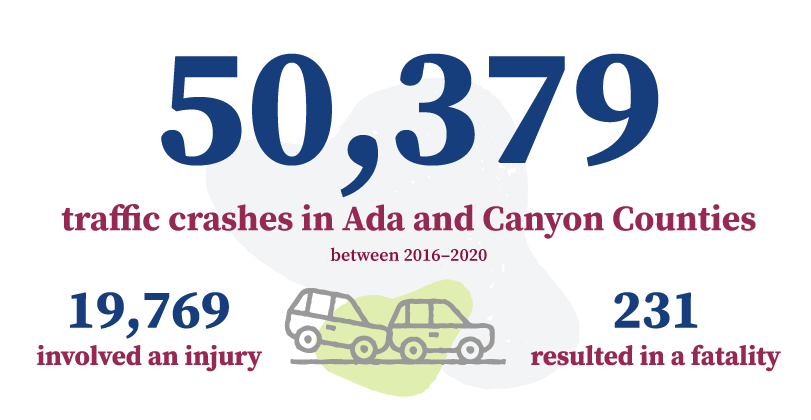 Safety
Even one death on our roadways is too many.
COMPASS supports statewide safety targets established by the Idaho Transportation Department to help "move the needle" closer to zero deaths. Those targets focus on decreasing the number and rate of fatalities and serious injuries on Idaho's, and specifically the Treasure Valley's, roadways.
As a planning organization, prioritizing and funding projects that increase safety is one of the primary ways COMPASS helps create a safer transportation system for all users.
To that end, COMPASS hosted an in-depth discussion group with regional stakeholders in early 2020 on challenges to improving transportation safety and ways to address those challenges. Input received from that discussion group supported the development of the Communities in Motion 2050 goals and objectives and resulted in action steps for improving safety.
In addition, transportation safety was one of the criteria used to prioritize roadway projects for Communities in Motion 2050. Projects addressing areas with high incidents of injuries and fatalities scored higher in the prioritization process, thus moving projects that can save lives higher on the priority list.
COMPASS also supports others' safety planning efforts, develops safety policies, provides technical expertise to identify safety issues and trends, and educates the public of safety hazards.
Security
We also support, fund, and help coordinate, strategies, and services that will increase the security of the transportation system, from security measures for buses and transit stops to technologies to enhance cybersecurity.
Security measures for transit providers include selecting and designing safe transit stop locations, such as providing adequate lighting and security staff when appropriate, as well as placing cameras and other security features on buses.
In addition, physical security measures, such as fences, lighting, and alarm systems enhance security throughout the transportation system, protecting both the users and the infrastructure itself from vandalism, destruction, or damage.
Technologies such as navigation systems in our vehicles to eventual self-driving cars can help improve both the function and safety of the transportation system, but they also pose cybersecurity risks. COMPASS works closely with its members to prevent cyber-attacks to help ensure our transportation system remains safe and secure for all users.